Guiding Principles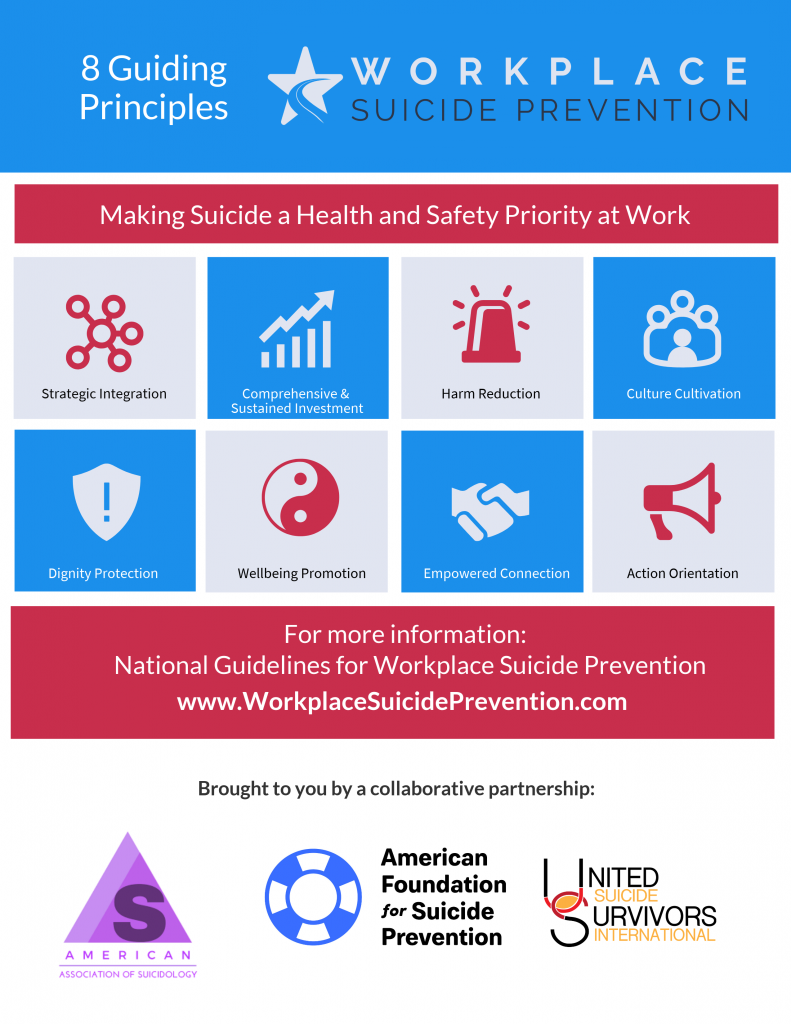 1. Strategic Integration: Workplaces are a uniquely positioned and necessary part of a larger public health approach to suicide prevention, and as such they can systemically embed suicide prevention within health and safety priorities.
---
2. Comprehensive and Sustained Investment: "Upstream, midstream and downstream" approaches are all important and require adequate investment of time and financial resources.
---
3. Harm Reduction: Workplaces owe employees a safe and healthy work environment and can strive to decrease the harmful exposures and psychosocial hazards that increase the risk of suicide.
---
4. Culture Cultivation: Workplaces can offer protection from suicide by cultivating connectedness and healthy and caring community that looks out for one another. Leaders drive this culture by recognizing and rewarding these values.
Нарколог на дом в Рязани – клиника "Рецепт свободы"
---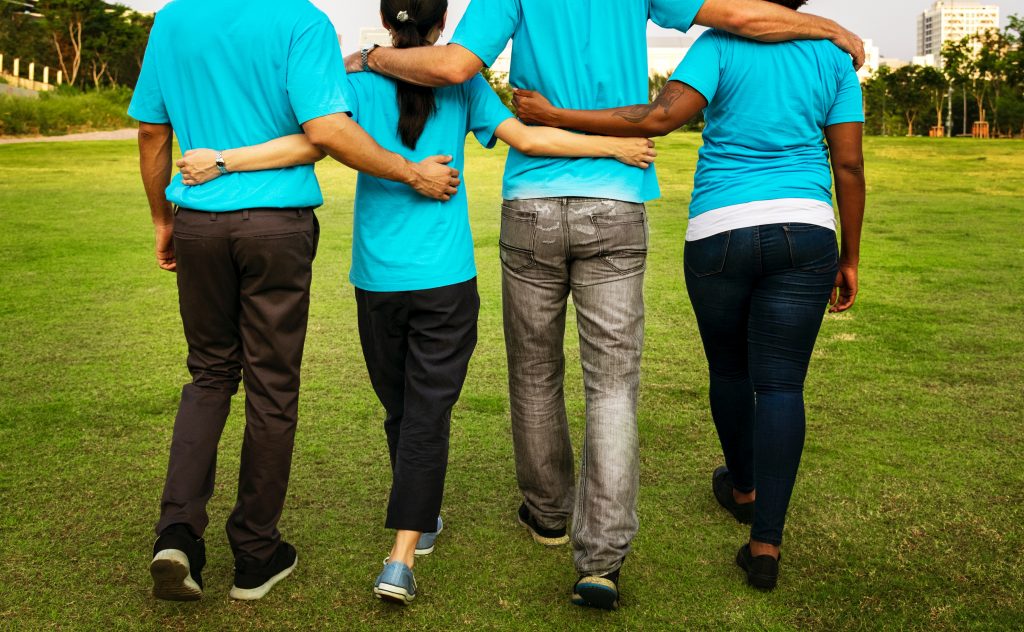 5. Dignity Protection: Workplaces can prevent despair and promote healing by fighting against bullying, harassment, discrimination and prejudice and can uphold dignity with collaborative and respectful reintegration.
---
6. Wellbeing Promotion: In suicide prevention it's not good enough to focus on pulling people back from the brink, workplaces also contribute to enhanced hope, purpose and identity that gives people reasons for living and provides a pivotal role in recovery.
---
7. Empowered Connection: Workplaces can provide or connect to accessible and effective treatment and peer support services and can prepare employees to help compassionately link people to care.
---
8. Action Orientation: Awareness is necessary but not sufficient for change. Workplaces must engage in action through policy, training, and other tactics listed throughout the report.